FEATURED PROJECT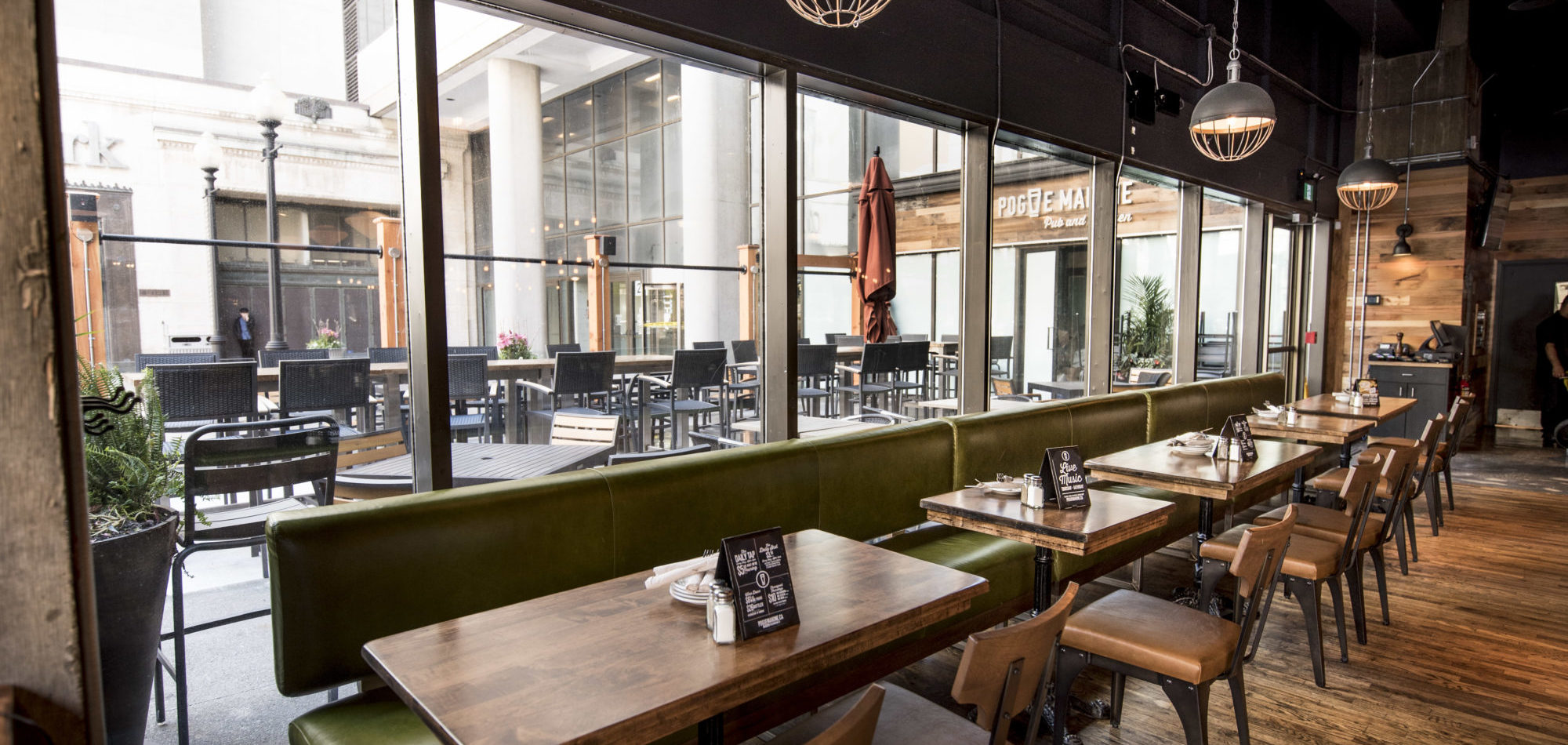 Pogue Mahone
Located on Bay Street in Downtown Toronto, Pogue Mahone offers a unique take on the pub kitchen experience. Completed this past May we completely redesigned the old traditional styled interior and exterior to make way for a whole different style with a nod to the traditional past of the restaurant.

What we do
McMillan Design is a leading Canadian design firm operating in the hospitality industry today. With over 40 years of experience, our team's ingenuity and foresight allows us to provide a high level of service that encapsulates the various elements of interior design specific to each project.
McMillan Design is known for creating unique and dynamic environments for each of our clients, which include some of the highest volume and most popular restaurants and bars in Canada. We believe that great design needs to be functional, aesthetically pleasing to the eye, innovative and new, but above all else it needs to have meaning behind the space to give it life. With this in mind we focus on creating engaging environments and memorable experiences for our clients and their guests.
Being creative, innovative and unique is what it takes to design a great space and together as a team we form lasting relationships with our clients to continue this passion and pursuit of excellence.
Our Services
Concept & Design Development
Project Scheduling
3D Renderings
Space Planning
Exterior Design
Interior Design
Working Drawings
Permit and Construction Drawings
Furniture, Finish and Lighting Specifications
Millwork Details
Construction Coordination
Project Management
Graphic Development
Sourcing
Clutter Development/Artifacting